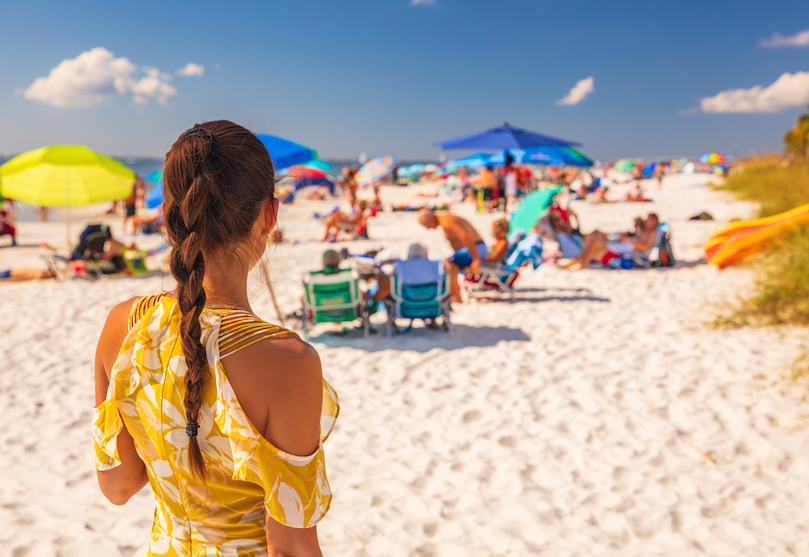 Summertime is one of the most beautifully overlooked seasons in Florida. You hear Florida + Summer and think HEAT. While you aren't wrong, there are so many upsides to consider. The beaches are clear of tourists as are the roads, the restaurants, and the stores.
You get your state back! The sun is shining, winds blowing, this is postcard perfect circumstance. The beauty of Florida in modern day 2019 is that there are no venues anymore that do not have air conditioning. While you may roast briefly going to and from your car, anywhere you go is maintained at a comfortable cooling temperature including your home.
That is why it is vital to make sure you keep up with the maintenance on your AC system. Your AC should be checked and cleaned every 6 months. It helps keep it in proper working condition and prevent expensive repairs and the hassle of dealing with breakdowns. There is nothing worse than coming home on a 100 degree day with 80% humidity to find that your air conditioner is on the fritz, and worse, to have to sit around waiting for a technician only to find to that its going to cost you far more than the maintenance would have if it had just been done periodically.
No one likes a surprise bill. We do everything we can to prevent that by offering prescheduled service packages. Once you sign up you don't even have to think about it. We put you on the books, give you a call to remind you that we need to come out and schedule the right time around the way you live.
It's now June – July, August, and even September can be scorchers. Give All Day Air Cooling and Heating of Fort Myers, Florida a call today to schedule a service call and keep your AC working and under warranty. www.alldayaircooling.com (239) 357-0727.