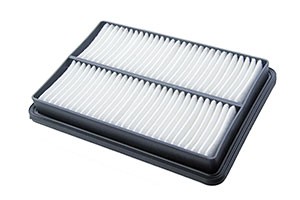 Experience the Difference that Clean Air Can Make
If you or one of your family members suffers from year-round allergies or frequent spells of illness, then there's a good chance that your home's air quality might be heavily contributing to the condition. Indoor air quality can be very poor compared to the air outside, a problem that is only worse in warm, humid climates like Southwest Florida. Fortunately, whole house filtration systems are readily available from All Day Air Cooling & Heating, systems that address and attack the problem of unclean air at its root.
Some of the benefits included with whole house air filtration systems:
Can remove up to 99.98% of airborne allergens in your home.
Is attached directly to your current air handler.
Works with your existing heating and cooling systems to spread clean air throughout your home.
Removes mold, dander, pollen, dust, and smoke particles from the air.
Works better and more efficiently than portable air cleaners and humidifiers/de-humidifiers.
Installation of whole home air filtration systems are quick, easy, and affordable, and we promise you'll start noticing a difference in the air inside your home almost immediately. If you are looking to breathe easier in your home and feel healthier all of the time, then talk to us about a whole home air filtration system and we'd be more than happy to set up an appointment in your home or office today.
Air Purification Systems from Fresh-Aire UV®
All Day Air is proud to offer multiple affordable options in air purification and whole home filtration systems from Fresh-Air UV®. These systems can be installed directly into your current central air system, and completely eliminate the need for costly individual room air purifiers. What makes the Fresh-Aire UV® systems so unique and powerful is their utilization of APCO® and Goldshield® technologies. These two processes work with UV light to trap and kill more germs and bacteria than traditional filters are capable of, and it's all done safely, economically, and without the use of any harmful chemicals. You'll notice a difference in the air quality inside your home, as well as in your general health, almost immediately, and because all filtration systems come equipped with lifetime warranties, with All Day Air your family is covered with clean air for life.