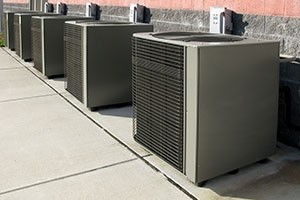 HVAC Services You Can Count On
At All Day Air Cooling & Heating, we are perhaps best known for our quality air conditioning repair and installation services. Keeping your home or office building cool during hot summer months in Southwest Florida can be quite a challenge, but it certainly doesn't have to be. With the right system and regular maintenance, you can easily keep your home comfortable throughout the year.
Not All Air Conditioners are Created Equal
If you are looking for a new central air conditioning system for your home, then it is often best to consult with a professional. Every air conditioner is different and comes with its own unique advantages and disadvantages, and homeowners don't always have the expertise to know what is right for each situation. First and foremost, the air conditioner you choose should be properly sized to accommodate the size of your home and its particular needs. In addition, many of your personal preferences should also be taken into account when choosing your next air conditioning system. For instance, most people prefer air conditioners that were designed to be quiet and energy-efficient. If you don't want to have to check on your unit all the time or worry about it throughout the year, you may also want to choose a system that requires as little maintenance as possible.
At All Day Air Cooling & Heating, we carry only the best air conditioning units used in the industry today. No matter the size of your home or the size of your budget, we have what it takes to fulfill your cooling needs, today and years down the line. We offer both annual and twice-annual service plans as well, designed to be flexible and affordable, ensuring that your unit gets the attention that it needs in order to keep running at its best.
At All Day Air, We Offer the Best in:
#1
Repair
#2
Installation
#3
Maintenance
Air Conditioners from Bryant®
All Day Air is proud to be an authorized dealer for Bryant®, the leading manufacturer of environmentally sound and efficient air conditioning units and handlers. We offer both the Model 126B and the Model 116B, both of which offer enhanced comfort and control and come with an abundance of optional extras which include a variable-speed furnace or Thermidistat Control system. Bryant® has been servicing customers in the cooling and heating industry since 1904, and has more than proved themselves as the most trusted and reliable brand in the business. Bryant® is the name that we trust at All Day Air, and we hope to pass this comfort and peace of mind down onto each and every one of our own customers as well.