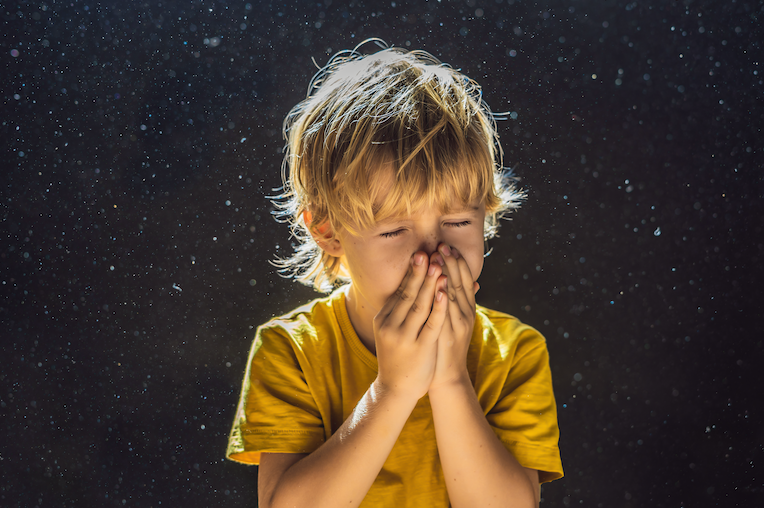 Most Floridians when you say the word pollution or pollutants think "outside" and "environment". But where do you think the air circulating throughout your home comes from? The outdoors, of course. We bring in and breathe in the very same toxic particles… that is unless you have a whole home purification system installed.
We wanted to pause in our busy day for a minute to share with you some of the main reasons our clients choose to install whole home air purification.
#1 You have allergies or keep catching every cold that blows through
If you have a history of allergies you know what to look for. Sneezy, watery-eyed, itchy faced, fatigued, just a level of non-wellness that is irritating and nonacceptable. Ideally, your home needs to be your escape. But if the air isn't good inside your home and not well circulated, the stagnant allergens may actually make your symptoms worse.
If you don't have allergies, you develop them or have to deal with other respiratory issues. You or another household member may feel ill time after time with no rhyme or reason as if your immunity is down.
What you may not have considered is that it is the air inside your very own home that is contributing to your declining wellbeing. Polluted indoor air is full of allergens, bacteria, and mold particles. Air purifiers are effective at eliminating these airborne particles and can remove up to 99.98% of them. This leaves you breathing in fresh air and feeling more like yourself again.
#2 What's That Smell?
Air fresheners just aren't cutting it. You have done the dishes, removed all trash, wiped down and cleaned everything you can think of and you can't seem to get your home to smell fresh
We think that stinks. If this sounds like your home, the culprit may be biological contaminants floating in the air. If so, the smell will never dissipate on its own. When mold, mildew, and bacteria particles are being recirculated throughout your home, the only way that works to get rid of them and clean the air around you is with a whole-home air purifier.
#3 That fresh feel is missing
Your home doesn't have to smell bad to feel stale. Stale air is uncomfortable to breathe. It feels unnatural and stuffy. If it's poor ventilation then the problem can be solved by opening a window or door, allowing clean air to flow in. If you've tried this option and it seems to make no difference, then your best option may be to attack the stale air through whole home filtration.
#4 The dust in your home is so dense that you can see it in the air
If you can actually physically see dust particles and other debris floating in the air around your home, then you may have a serious health problem. If your ducts have not been cleaned in a while, then the dust and debris that build up inside of them then just get circulated throughout your home the moment you turn on either your cooling or heating system. A thorough duct cleaning can help to clear some of the debris, it doesn't help you to eliminate the dust that is already circulating. For that, you would need a whole home air filtration system, which can not only clear the air currently in your home, it can also ensure that similar issues don't arise again in the future.
We strongly feel that every homeowner, resident, family member, renters, and even pets can benefit from breathing in cleaner and more pure air. To find out more about the whole home air filtration systems offered by All Day Air Cooling & Heating www.alldayaircooling.com, give us a call today at (239) 357-0727.