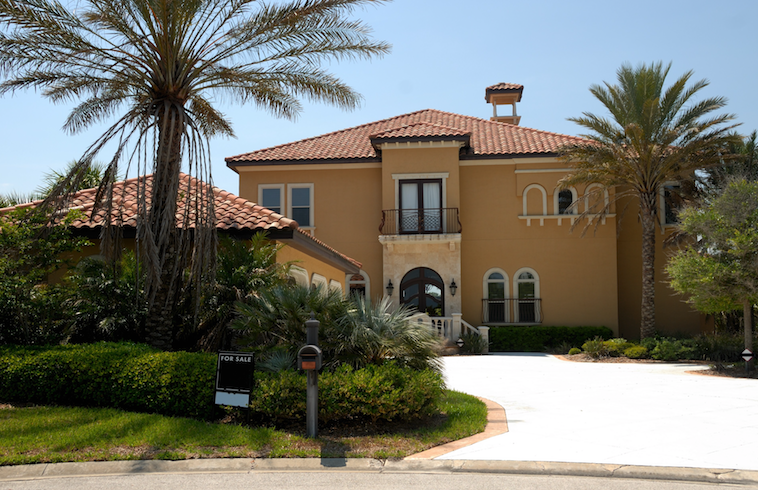 The majority of Florida built homes tend to be a single floor. This is, of course, the most efficient and easiest to heat and cool. As the state has become more and more popular over the last few decades not only for snowbirds but for year-round residents, more and more second story homes and multi-floor homes have been being built right here in Southwest Florida.
If you have a second, third or fourth floor you may notice that as you go up the stairs the temperature seems to rise as well. It's a scientific fact that heat rises. With all of our years of experience though we know how to keep you cool, no matter the size or height of your home.
Let's look at a few ways we can help you to keep those additional floors cooler, especially in the hot summer months without breaking the bank.
One main contributing factor is the choice of a roof. Your roof absorbs the sun's energy. The attic (or in most cases here in Florida, the crawl space, and insulation between the roof and the interior ceilings help to absorb and control the heat. Even so, it is inevitable that some of that heat energy will seep through into the living space. The closer to the roof, the hotter that floor will naturally be.
Venting is vital: The best way to negate this heat issue is to make sure the vents for cool air are bringing cooled air directly and efficiently to the upper floors. They are needed to force the cooled air circulation through the upper floors. It might even help to partially close the dampers or vents on the first floor to restrict the airflow in those areas so that even more cool air is directed upstairs. TIP: Set the system fan to "on" so that the fan runs even when the compressor isn't running to better circulate air.
Insulation: While vents will indeed help to move hot air out of the attic so that it doesn't sink down heating up the indoor floors below it, an insulating block layer can help tremendously. A good layer of insulation laid in that area can absorb heat keeping your electric bill low and your home cool. It is important every few years to have your AC tech check the insulation – bugs and rodents can eat away at it making it less efficient over time, eventually needing to be patched or replaced.
If your insulation is good and your vents are proper you may need to turn your attention to the HVAC unit itself. It may be that your air conditioning system is beginning to break down or needs an upgrade to be more efficient.
If you have any maintenance concerns or questions about making your AC more efficient, or even if you need to re-evaluate the HVAC system in your home, be sure to call All Day Air Cooling and Heating today at (239) 357-0727. We provide service to all of Southwest Florida, focusing specifically on Lee and Collier Counties. Though our offices are located in Fort Myers, we also provide service to Bonita Springs, Naples, Cape Coral, and Estero. www.alldayaircooling.com.