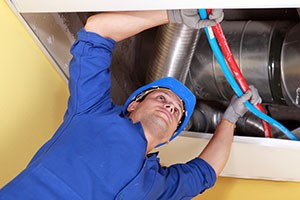 Picking out an Air Conditioning and heating company is much like finding a good attorney. You don't know if you have one until it's too late. That's why reputation and longevity count. Our clients are repeat clients, many year after year. Why? Because we do what we say and say what we do. We explain step by step what is needed and proposed to be done. We are not salesy or pushy in any way and make recommendations based on what is best for you, the client, not us, the company.
Our service always encompasses:

Quality of workmanship

Reliability

Timeliness

Communication

Price

Personalization of service
Your opinion of us is important. We are only happy when you are happy. Cool and comfortable in the summers and warm and toasty in our brief winter seasons.
Servicing residential, commercial and even new construction our team has years of combined experience in the cooling and heating industry. Our technicians are highly skilled and very personable. Your experience is very important to us as we pride ourselves on the quality of our service and customer interactions.
All Day Air Cooling and Heating is so much more than just an air conditioning service. We are a full HVAC team. We service and install:
General Maintenance Services
All Day Air proudly carries the world's top-rated brands and works with innovative cutting edge equipment. We offer a variety of services including repair of older units, replacement when necessary and new installations services as well. Service plans are also available – professional tune-ups can prolong and extend the life of any air conditioning or heating unit.
We strive to be as flexible and as affordable as possible to accommodate every schedule and budget. Because of this once we have a client they usually stay with us for life.
If you have an air or heating issue please give us a call. We are available to you 24 hours a day 7 days a week. We proudly service Lee and Collier Counties, including the areas of Fort Myers, Estero, Naples, Bonita Springs, and Cape Coral. 239-357-0727. www.alldayaircooling.com