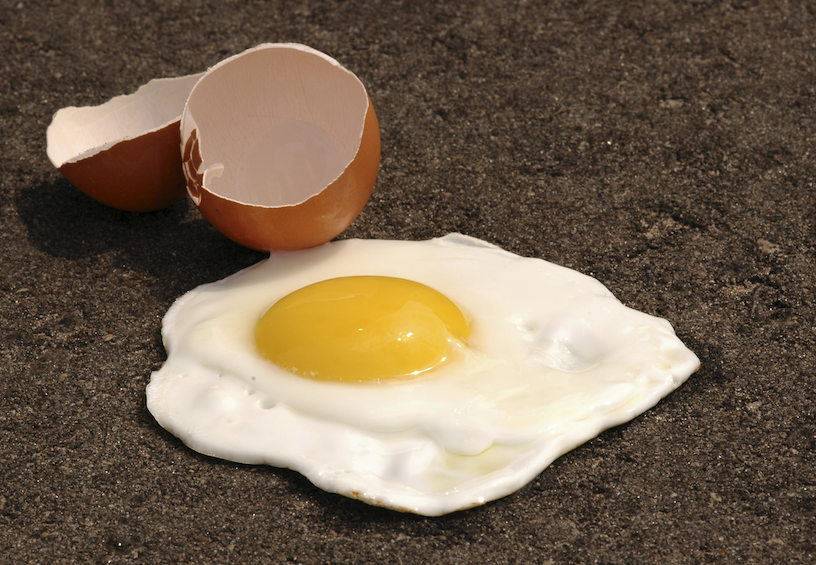 Is it just us or does it seem more humid than ever before? As we got ready to head out to see clients today all it took was a few minutes loading the vans before we noticed we were covered in a light dew only partly seemed to be sweat. The air is heavy with moisture and that makes it feel even hotter than it actually is here in Southwest Florida.
August is one of the warmest times of the year here. The majority of the seasonal visitors and snowbirds have packed up and traveled home to cooler weather. Not us die-hard Floridians. We love our state and we stick it out year round. You can get almost used to the heat and humidity after several years here…almost. Some days it feels like it might actually be hot enough to fry an egg on the side walk!
Part of the reason we deal so well and acclimate is that we know that we have a good powerful air conditioner awaiting us just inside the doorway. We depend on the fact that our air conditioner will keep on plugging away, blowing out cool refreshing air for us day after day. Removing that much heat and humidity can take a toll on your unit when it is used year round.
That's why it is important to change your filters regularly and have scheduled maintenance performed on your AC unit. It becomes far more cost effective to maintain the AC unit you have over the years rather than let it fall into disrepair as that ultimately ends up with you, the homeowner, needing to purchase an entirely new unit.
Whether you need maintenance, repair, or a quote for a new HVAC unit, we would like to earn your business. Locally owned and operated All Day Air Cooling & Heating has been a trusted name in the area for years. We proudly service Lee and Collier Counties, including Fort Myers, Estero, Naples, Bonita Springs, and Cape Coral. www.alldayaircooling.com
Please call our 24hr Hotline
239.357.0727
We offer emergency support whenever and wherever you need it!