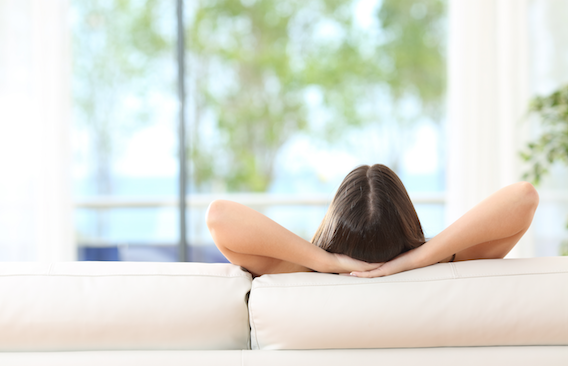 Most people do not realize just how important indoor air quality is to their overall health and wellbeing. Particularly in humid places like Florida, indoor air quality is incredibly important and closely associated with a variety of health problems such as allergies and respiratory infections. We spend the large bulk of our time indoors, breathing indoor air, so it makes sense that we might want to pay a little extra attention to the quality of said air.
Air conditioning is a godsend during the hottest, most humid months of the year, but what kind of nasties in your air conditioner bringing in from the outside? Smog and other pollutants get pulled in through your air conditioning system and can end up in the indoor air you breathe. This is why a lot of Floridians are choosing whole-house air filtration systems to ensure that their indoor air is as clean as possible – regardless of what may lie outside.
There are a number of different ways in which air can be filtered through a home. Some filtration systems used advanced HEPA filters to trap and contain particulate matter from the air before it enters the home. Other systems use UV lamps to neutralize a range of different pollutants and potentially dangerous compounds. As the name implies, these are systems that cover the entire home. Stand-alone systems generally only effectively cover one room and can be a bit of a hassle.
It is worth the investment to have a whole-house filtration system as it helps you ensure that you and your family are protected from a wide range of pollutants and other potentially noxious chemicals and fumes. These filters help keep the air in your home as clean as possible, without requiring you to sacrifice comfort. These systems give you the peace of mind that your family is breathing clean, fresh air, even inside.
We all know that there are unseen nasties that lurk in the air we breathe. Pollutants, chemicals, and even other potentially harmful compounds from everyday products like air fresheners, can reduce the quality of the indoor air we breathe. Whole-house filtration systems allow you to ensure that, even when your air conditioner is running nonstop, the air being pulled in is adequately filtered before it is circulated throughout your home. These systems help to protect your family from unnecessary exposure to potentially dangers compounds. We spend most of our time indoors, it makes perfect sense why we would want to be sure that the air we breathe is as pure as possible.
If you would like more information on whole house air filtration to give All Day Air Heating and Cooling Specialists a call  (239) 357-0727
or visit www.alldayaircooling.com.