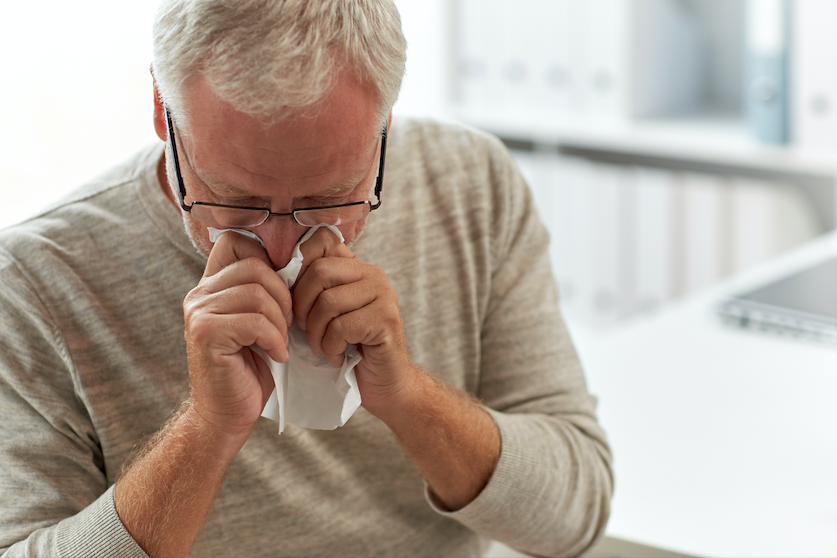 If you are living in Florida right now and you have seasonal allergies chances are yours are going haywire.

Wondering what's in our air that is irritating your eyes and nose? Let's take a look at Southwest Florida's top 4 allergens we all face daily.
Mold

Let's face it, we live in a moist humid environment. It's ripe for mold and mildew to form. This toxic form of fungus has over a thousand varieties. For allergy sufferers, it can be a real issue. Mold can have serious health effects even if you aren't actually allergic.
Dust
Because we live in such a pollen ridden sandy environment dust is an everyday occurrence in our homes. That's why it's so important that we change our air filters on a monthly basis. It may be more than standard but if you take a look at your filter after a month you can see it is getting clogged. When clogged it won't work at full capacity and that can add to aggravated allergies as well.
Ragweed
This pretty yellow weed grows pretty much everywhere in the state of Florida. Though easy on the eyes, it's hard on the respiratory system for anyone with ragweed sensitivities. Sneezing, itchy watery eyes, runny nose, headache, ugh… it can become intolerable. It releases pollen into the air and it spreads pretty well everywhere. It is nearly impossible to avoid.
Red Tide
Red Tide releases an allergen known as Brevetoxin. Brevetoxin irritates the mucous membranes of the body, eyes, and nose included. It can make you feel like you have a head cold with the severity of the symptoms. This year has been one of the worst so far so if it has been bothering you, you are far from alone. Though mainly an issue by the water it can become aerosolized and spread up to 10 miles in, if not further.
Are your allergies bothering you? Call us and let us check out your HVAC system and make sure it's working up to par. Doing regular maintenance can prevent issues not only in your health but for your electric bill and any future repair or replacements.

Give us a call at (239)357-0727 or visit us online by going to www.alldayaircooling.com, now serving all of Southwest Florida including Cape Coral, Fort Myers, Estero, Bonita Springs, and Naples!