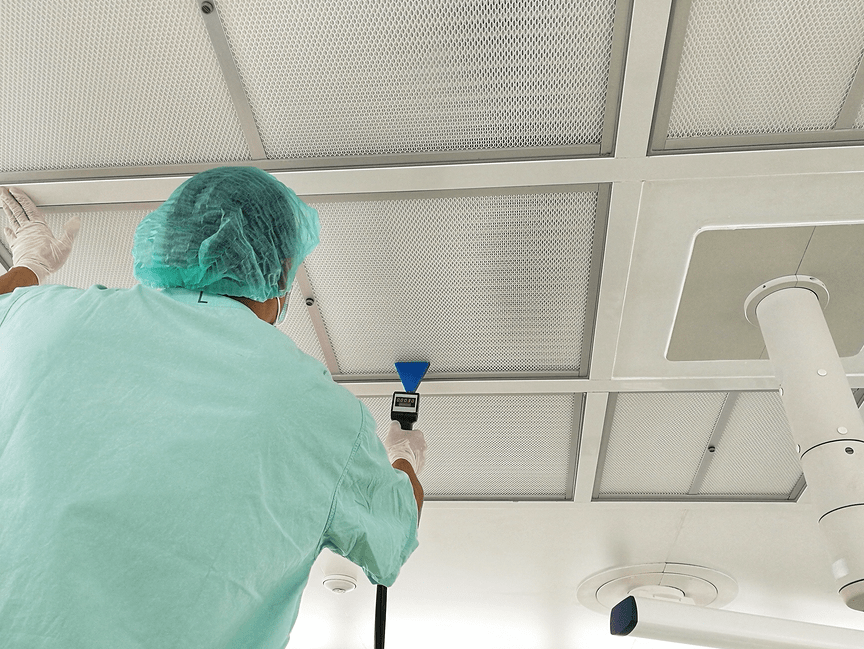 It is what is on everyone's mind right now. The Coronavirus COVID-19 and the ability to avoid it and stay healthy. People are being voluntarily quarantined in their homes and that means that many of us are staying indoors and not breathing a lot of fresh air. It is important that the air you breathe is of good quality or you may not be helping yourself.
Air carries all kinds of particulate. Dust, mold, pollen, dander, allergens, pollution, and even bacteria and viruses. One of the best ways to combat them all is with a whole-home filtration system that has a strong filter in place.
HEPA filters are wonderful and remove most of what is in the air, however, many companies are making false claims in order to boost sales. At All Day Air Cooling, we simply do not work that way. We want our customers happy and safe.
The truth is while these filters do an amazing job and can help to keep you healthy they can not trap COVID-19 because it is roughly .1 microns in size while the filters themselves can only grab hold of particles .3 microns and larger.
Whole-home filtration boosts your immunity though, so there is still a massive benefit. In the prevention of and dealing with any respiratory issue the better the air quality the easier you breathe and the less garbage your body has to deal with and try to fight off. Because of this we still recommend installing a whole-home filtration system and if you aren't in the market to be able to do that right this moment, make sure that you change your filter monthly right now. Spend a little more and buy the highest rated one you can find. It is worth it.
We are also happy to come out and do service for you on your unit, we are still up and running. That includes changing out the filter at the time of the appointment.
Give us a call, we are happy to answer any questions or book you for an appointment. We follow all CDC recommendations for social distancing while on every call.