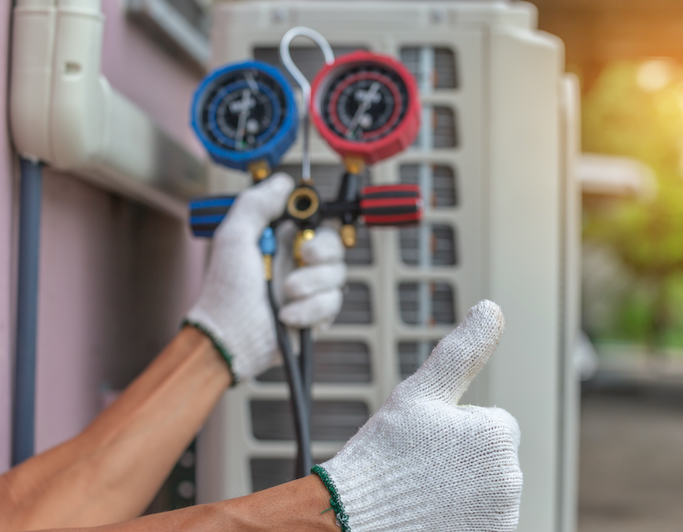 If you are considering this question, it means you have reason to suspect the current air conditioning system cooling your home is about to die. Many people begin to consider replacing their air conditioning in the fall, right after another hot Florida summer.
It's likely your current unit struggled to maintain proper cooling levels on the most scorching summer day, your electric bill has risen, or it needs an expensive repair.
When considering if it's time to buy a new HVAC system in Southwest Florida this fall you'll want to consider the age of the unit and many find themselves asking the question of what is considered "too old" for central air?
The Expected Lifespan

Modern air conditioning systems last between 10 to 15 years, although some do go longer. An air conditioner that receives professional maintenance every spring should make it to 15 years with minor problems only.  If you neglect to do the maintenance, your AC may fail earlier than 10 years. If your air conditioner is older than 15 years, we suggest giving consideration to replacement.
Installing a new unit will boost your home's energy efficiency by a great deal knocking down your electric bill every month.

Age Isn't The Only Factor
Age is just one guideline to know when to replace an air conditioner. You may very well have an older unit that is still running well. While one choice would be to leave it alone until it goes bad, replacing an old, still working unit, can also save you money due to the difference in efficiency.
Other indicators your AC may need to be replaced
The air conditioner costs much more to run than it once did, and maintenance hasn't changed this.
The AC has needed multiple repairs during the past few years. More than two repairs a year is too much, and any repair that costs more than 50% of the price of replacing the air conditioner is also a sign it's time for a new AC.
The AC can no longer keep up with the demands of daily hot weather in the summer, leading to hot spots around the house and forcing you to keep turning down the thermostat.
Our HVAC Professionals Can Guide You
Air conditioning is what we do. We are happy to come to take a look at your current unit and give you an honest opinion as to what would be in your best interest – maintaining or replacing. With All Day Air Cooling and Heating, there is never any pressure. We are available 24/7 for emergency service and we truly care about our customers. We can be reached at 239-357-0727 or visit www.alldayaircooling.com.