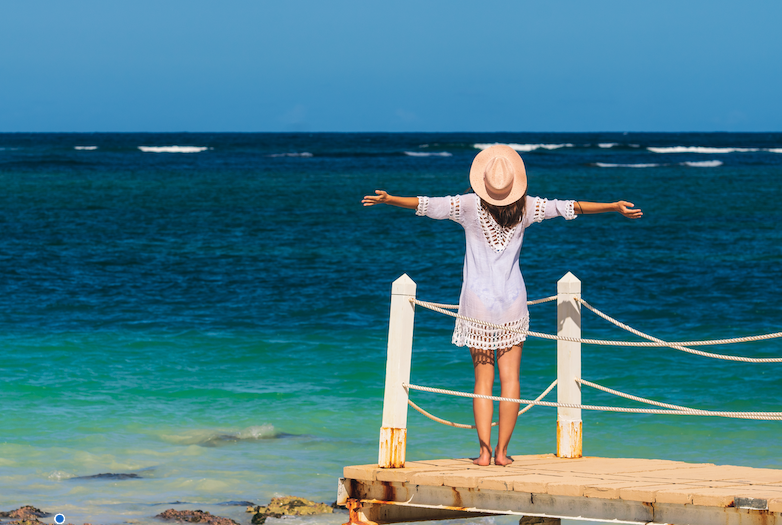 Staying cool in Florida during the hottest summer months can be tough. It can spike your electric bill sending you into a state of disbelief when you open the envelope and see your total. You don't have to go broke keeping cool. Let the experts at All Day Air Cooling and Heating pass along some useful ideas.
1. Open the windows whenever you can. Southwest Florida tends to stay pretty hot year-round and particularly in the summer, but homeowners can still crack the windows at night or on cooler days.
2. Turn on the ceiling fans. Not only does the breeze feel great on warm days, but a strong ceiling fan can aid in the circulation of cool air from the AC and even allow you to raise the temperature a few degrees on the thermostat.
3. Window coverings. Prevent heat gain from the sun by installing window coverings where needed. These can include curtains, drapes, blinds, shutters, and awnings.
4. Dishes and Laundry. If you must use your dishwasher or laundry system on hot days, use only full loads to maximize their use. If possible, you may even want to air dry your clothes or dishes, as the drying half of these systems typically produce a lot more heat than the washing half. This also goes for ovens and dryers. They work against the AC and use a lot of energy themselves.
5. Raise the temperature on the thermostat. Keep your thermostat at the highest temperature possible that you find comfortable. Also avoid turning it way down when you first get home, as this will not cool your home down any faster and will only raise your cooling bill unnecessarily.
6. Keep appliances off and unplugged. Even when you aren't using your computer, TV, or even your curling iron, as long as they remain on or plugged in they can still add to the heat buildup in your home.
7. Insulation. Make sure that all window and door frames are properly insulated and sealed. Not only will this help in preventing hot air from leaking inwards during hot summer months, but it will also help during the colder winter months to prevent warm air from your heating system from leaking outwards.
8. Adjust your water heater. Minimize your time in the shower and avoid taking baths altogether. You may even want to consider lowering the temperature on your water heater to ensure that you are producing less heat with each use.
9. Still using incandescent light bulbs? Install energy-efficient light bulbs and make the most out of natural light, when possible. 85-90% of the electricity consumed by incandescent lights is converted into heat, so these bulbs should only be used when absolutely necessary.
10. Install a programmable thermostat. This will save you valuable time by not having to constantly check or monitor your system, and also ensure that you never forget to leave your house without turning the temperature back up ever again.
All Day Air Cooling & Heating offers installation, repair, and replacement services, but we are especially proud of our convenient maintenance packages that allow you to make the most out of your cooling system and ensure its effectiveness and efficiency for many years to come.  (239) 357-0727. www.alldayaircooling.com.