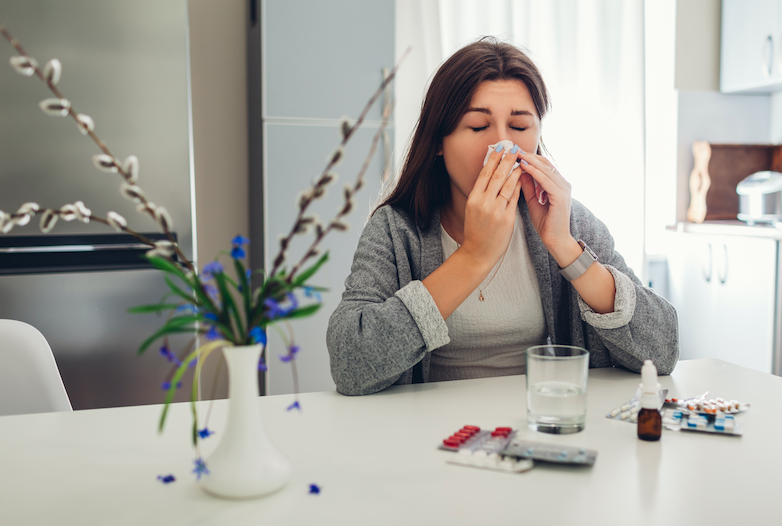 As Floridians in 2019, we rejoice in our ability to instantly cool our homes. This powerful technology keeps us cool and comfortable even on the hottest summer days. Without AC the heat can really get to us on a physical level.
Air Conditioning Reduces Heat-Induced Illness
Along with a hot tropical environment comes the increased likelihood of heat-related sickness. This can include dehydration, asthma attacks, and even sun poisoning or heat stroke. Severe heat has also been shown to affect heart conditions, respiratory issues, and immunodeficiency conditions (due to an increased presence of bacteria in hot, humid environments). The greatest risks fall to little kids and the elderly.
By not only cooling the temperature but reducing humidity levels air conditioners reduce the reaction a super hot day can have on yourself and your family. A good air conditioner can help to prevent a medical episode.
Improved Air Quality
Your central air conditioning also acts as an air filtration system. Your AC, when the filters are changed regularly, can cut down on allergens like mold, mildew, pollen, dust, and dust mites. If you have allergies, you know how much-elevated pollen levels can make you feel just terrible; air conditioning can help to reduce those levels and leave you waking up without a stuffy nose, puffy eyes or even worse those achy joints.
Noise Pollution Reduction
Fresh air is fantastic. The problem in Florida is two-fold. Opening the windows increases greatly the humidity level in your home as well as opening that barricade to noise protection. If you live in the suburbs or in the city itself opening the windows leaves you at the whim of noisy passers-by and neighbors. Studies have shown that noise pollution can have an effect on your health as it disrupts REM sleep ability. Additionally, depending on your neighborhood unlocked windows could be an invitation for trouble.
These are all certainly incentive to keep the windows closed at night.
Air conditioning provides a number of benefits. Most of those benefits are dependent and your air conditioning system functioning properly and having fresh and clean filters.
If you're in the Southwest Florida areas (Fort Myers, Lehigh Acres, Estero, Bonita Springs, or Naples) concerned that your system may not be working at full capacity, haven't had a checkup in over a year, or are just concerned about the filtration, All Day Air Cooling and Heating offers a number of different repair services based on the needs of your cooling system. www.alldayaircooling.com  (239) 357-0727.