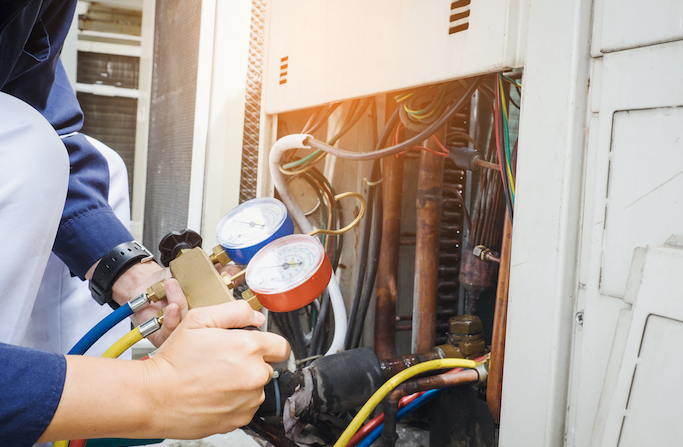 Set it and forget it
Regular inspections are important if you hope to keep your unit for a good long time.
Maintenance plans include inspections so you don't have to worry about forgetting to call and schedule.

Your warranty could be invalidated if the system hasn't been inspected regularly.

Inspections help spot minor issues before they become big money devouring problems.
Efficiency Matters
If your system needs repair it will work harder to regulate the temperature for you.

The system will use more energy which is hard on the environment and your budget.
Cost Savings
If your system is found to need a repair your plan may include a discount you normally would not get.

Parts and labor may not cost you as much if you are operating within the contracted plan.

A well-maintained system uses less energy and this can correlate directly to savings.
Scheduling
Breakdowns can happen when you least expect them and at the most inconvenient times.

It can be difficult to get a technician to come out during peak times or after hours.

Having a maintenance plan gives you VIP priority status for faster service.
The Air Quality
Dust, dirt, allergens, mold, pollen, pet dander and fur – they all can build up in your HVAC system.

These allergens are circulated throughout the home as soon as the unit is turned on.

Your air stays fresh with regular maintenance as it includes a thorough cleaning of the system itself as well as air filters.
To find out about our maintenance and service plans please visit http://alldayaircooling.com/services/plans/ or give All Day Air Cooling and Heating of Southwest Florida a call today at 239-357-0727.